Fannie Mae was the first to combine the right products, processes and people to bring you a simple approach to finance greener multifamily properties. Fannie Mae has a suite of Green Mortgage Loan products that benefit borrowers who invest in energy and water efficiencies, including preferential pricing and additional loan proceeds for energy and water efficiency retrofits.
Follow the Path to Green Financing
Ready to cut costs and access lower interest rates and additional loan proceeds? Fannie Mae Green Financing provides the best green financing tools in the market.
Go Green Flowchart
Follow the paths in our "Go Green Flowchart" to find the right Fannie Mae Green Financing solution for you!
Download (PDF)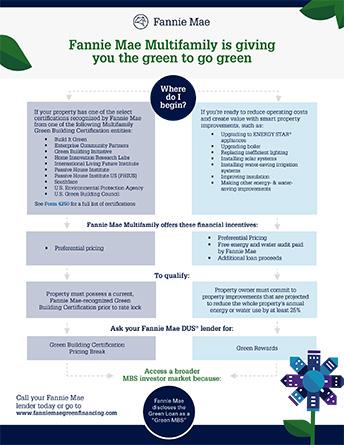 Why Choose Us?
Fannie Mae leads the multifamily Green Financing market. Our solutions reward borrowers for investing in smart energy and water-saving improvements or green building certified properties at acquisition, refinance, or supplemental financing.
Green Financing Competitive Advantage
Fannie Mae offers a suite of Green Financing solutions.
Download (PDF)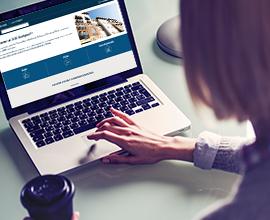 Green and Healthy Housing Financing Options & Incentives
Green Rewards

A lower interest rate, additional loan proceeds, and a free Energy and Water Audit Report

Green Building Certifications

A lower interest rate on properties with an eligible Green Building Certification

Healthy Housing Rewards

A lower interest rate on properties that invest in Active Design or Resident Services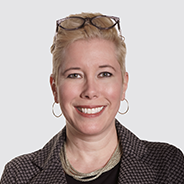 Karyn Sper
Director, Green and Healthy Housing Financing