Green Financing
Fannie Mae's Green Financing products lead to positive financial, environmental, and social outcomes and create affordable housing options for families and individuals.
About Green Financing
The Fannie Mae Green Financing Business provides mortgage financing to apartment buildings and cooperatives to finance energy and water efficiency property improvements. We've used our position as a market leader to pilot smart, innovative solutions that encourage sustainable lending and affordable rental housing, and we offer investors solutions that provide attractive capital market executions and options for investing in U.S. mortgage credit.
Green Financing Loans

Fannie Mae Green Financing provides the best green financing tools in the market.

Learn More

Green Bonds

Delivering positive environmental, social, and financial benefits through our Green Bond portfolio.

Learn More
Research and Insights
Green Rewards improvements impact the bottom line
Learn how Fannie Mae Borrowers reduced energy and water costs at multifamily properties with Green Rewards.
Case Study - Ashton Pines

Ashton Pines lowers energy and water usage, reducing utility costs

Case Study - Peartree Apartments

Peartree Apartments saves money, energy, and water through Fannie Mae's Green Rewards

Case Study - Creekview Apartments

Creekview Apartments cuts costs for tenants through water efficiency improvements
Leveraging utility energy efficiency incentive programs
Did you know that you can pair Green Rewards with your local utility incentive programs? Learn more about how to utilize utility and State Energy Office efficiency programs in conjunction with Green Rewards to leverage greater benefits.
Greater Savings, Lower Costs: Enhancing Green Rewards with Utility Incentive Programs

Guidance to multifamily property owners on how to use utility and State Energy Office efficiency program incentives in conjunction with Green Rewards.

Learn More

How to use utility energy efficiency programs with Green Rewards

This one page flow chart helps borrowers understand the process for using utility incentives in conjunction with Green Rewards.

Learn More
Analysis of certifications for energy-efficient and healthy multifamily buildings
To drive market transformation, Fannie Mae, Integral Group, and Elementa Engineering conducted an analysis of all certifications for green or healthy multifamily buildings available in the United States. Learn more about this work in the report published in the conference proceedings for the 2020 American Council for an Energy-Efficient Economy's Summer Study in Buildings.
Driving Market Transformation
Ranking and Rewarding Certifications for Energy-Efficient and Healthy Multifamily Buildings.
Download (PDF)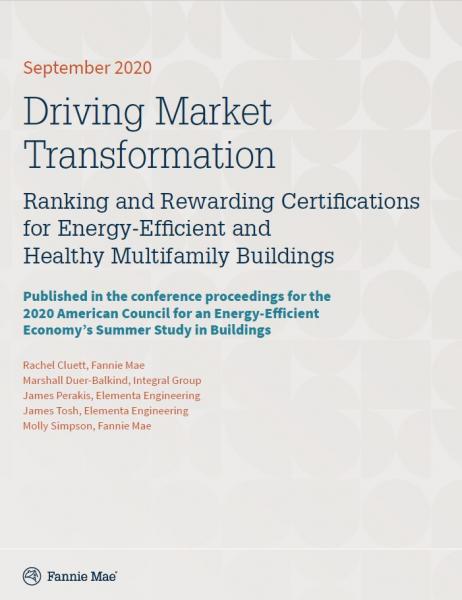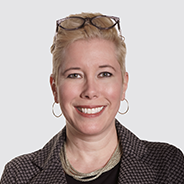 Karyn Sper
Multifamily Customer and Partner Management - Senior Director