Green Financing
Fannie Mae's Green Financing products lead to positive financial, environmental, and social outcomes and create affordable housing options for families and individuals.
About Green Financing
The Fannie Mae Green Financing Business provides mortgage financing to apartment buildings and cooperatives to finance energy and water efficiency property improvements. We've used our position as a market leader to pilot smart, innovative solutions that encourage sustainable lending and affordable rental housing, and we offer investors solutions that provide attractive capital market executions and options for investing in U.S. mortgage credit.
Green Financing Loans

Fannie Mae Green Financing provides the best green financing tools in the market.

Learn More

Green Bonds

Delivering positive environmental, social, and financial benefits through our Green Bond portfolio.

Learn More
Industry Recognitions and Awards
Climate Bond Initiative 2020 Green Bond Pioneer Award - Largest Global Green Bond Issuer Over the Last 10 Years
Climate Bond Initiative 2019 Green Bond Pioneer Award - Green Bond Framework 2018
Climate Bond Initiative 2018 Green Bond Pioneer Award – Largest Overall Issuer
GlobalCapital 2018 CMBS Deal of the Year
GlobalCapital 2018 Most Impressive Green/SRI ABS Issuer
U.S. EPA ENERGY STAR Partner of the Year for 2015, 2016
U.S. EPA ENERGY STAR Sustained Excellence Award for 2017, 2018, 2019, and 2020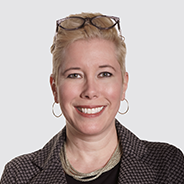 Karyn Sper
Multifamily Customer and Partner Management - Senior Director