Financing Options
Expanded Housing Choice Initiative
Removing barriers to affordable housing for Housing Choice Voucher holders in North Carolina and Texas
At Fannie Mae, we're committed to increasing access to affordable housing for renters across the country. Our Expanded Housing Choice initiative (EHC) offers new and innovative ways to fulfill that commitment, like greater acceptance of U.S. Department of Housing and Urban Development (HUD) Housing Choice Vouchers (HCVs) in jurisdictions where they are not a protected source of income.
Our EHC voucher pricing incentive provides lower financing for property owners who accept HCVs as a source of income in North Carolina and Texas, widening the housing options available to voucher holders. We know that good business decisions can lead to meaningful change. With HCV acceptance, property owners can create opportunities by helping more renters access affordable housing.
Together, we can support a more equitable housing market by removing barriers that prevent people from finding a stable, sustainable place to call home.
Expanded Housing Choice Voucher Pricing Incentive
What you need to know
To be eligible, properties must:
Be located in North Carolina or Texas.



Not already require HCV acceptance as a condition of financing (e.g., Low-Income Housing Tax Credit properties).
Have at least 20% of units affordable at or below the applicable HUD Fair Market Rent or Small Area Fair Market Rent.
Benefits of accepting HCVs for Borrowers:
Lower pricing, flexible loan terms, certainty of execution.
An expanded renter base.
Low turnover — HCV renters stay nearly nine years on average.*
A steady stream of rent payments backed by HUD.
Making a difference in reducing poverty.
Benefits for HCV renters:
Greater access to affordable units, which could reduce the number of voucher holders who are unable to secure housing.
More voucher holders in high opportunity communities, which can improve education, employment, and health outcomes.
More voucher holders with a stable, affordable places to call home.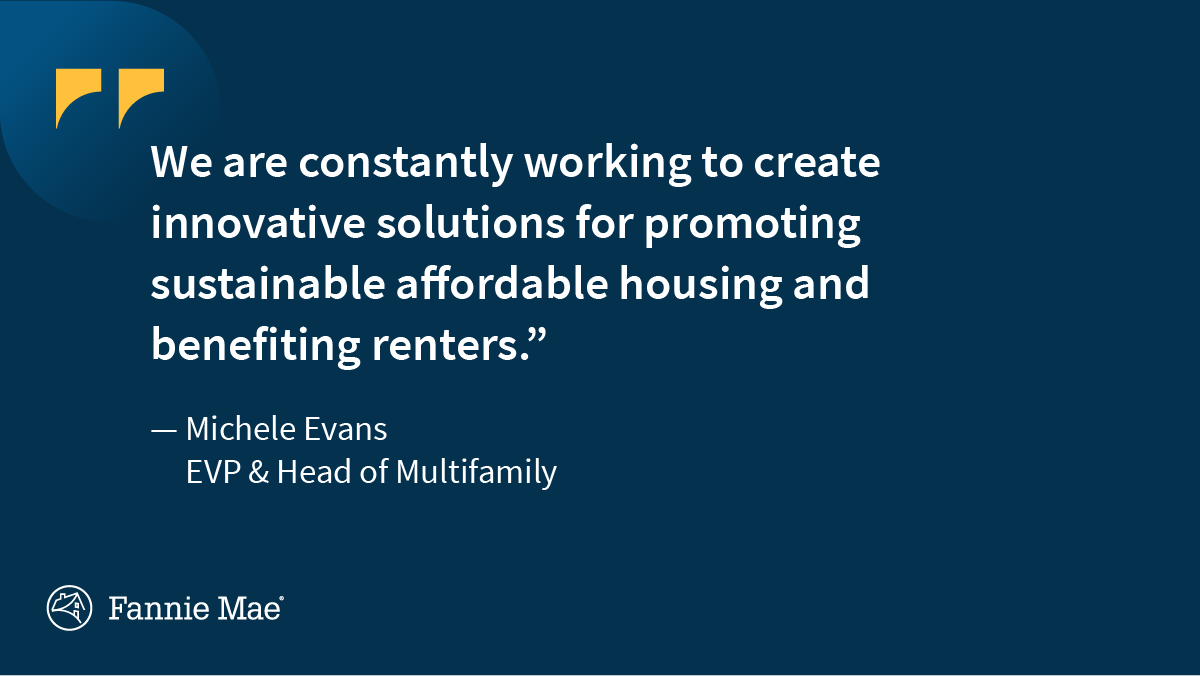 Taking action with impact
Working to help more people across the U.S. access quality affordable rental housing is an enduring part of our mission. With innovations like our EHC initiative, we, our lenders, and their borrowers can make strides in changing the following statistics and make affordable rental housing more equitable for all.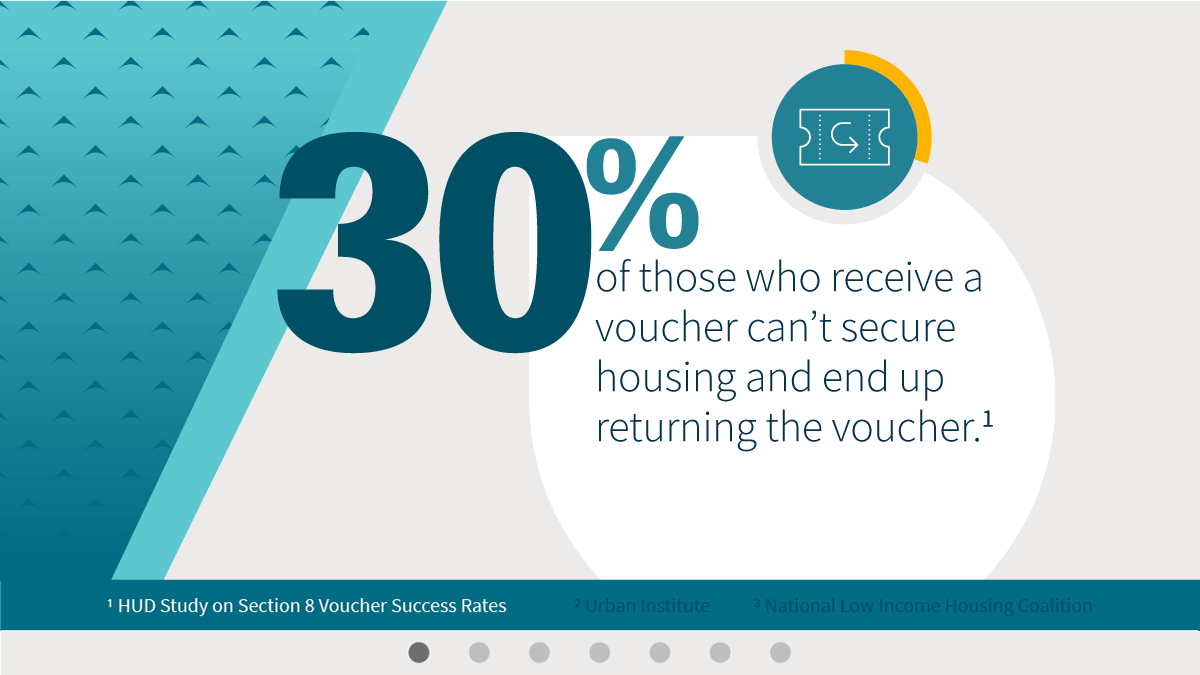 The positive impact of HCVs
Together, we can increase voucher acceptance and create more affordable rental options in stable communities. Greater housing access, particularly in lower-poverty areas, can offer significant financial, health, and educational benefits. Consider the following:
By freeing up rental income, families have more to spend on other necessities.1

 In a study of Los Angeles, CA residents, more than 60% of renters reported cutting back on food, 45% on clothing, and 33% on transportation in order to afford rent.

Acceptance in higher opportunity areas could improve health, educational, and employment outcomes.

Children under 13 who move to lower-poverty areas with a voucher earn 31% more as adults.2
 Every year spent in that lower-poverty area increases a child's chance of attending college.2
HCV holders' children have 33% fewer instances of major depression.3