Manufactured Housing
Resources for borrowers who own Manufactured Housing Community sites and associated common amenities and infrastructure.
About Manufactured Housing
Fannie Mae has been the leading source of liquidity for Manufactured Housing Community (MHC) transactions with staff dedicated to the product since 2000. With unparalleled experience, flexible financing, competitive pricing, and fast execution, Fannie Mae is the partner you can trust when it comes to MHC.
Manufactured Housing Term Sheet

Find out the terms, benefits, and eligibility for financing

Learn More

Manufactured Housing Competitive Advantage

Learn about our Manufactured Housing product

Download (PDF)
Manufactured Housing Mission Definition
To align with the Duty to Serve (DTS) regulation and to ensure continued support for underserved markets, a Mortgage Loan secured by Manufactured Housing Community (MHC) must meet one of the following three criteria to receive mission treatment:
Tenant Site Lease Protections

The MHC agrees to adopts the Tenant Site Lease Protections (TSLPs) per the Fannie Mae product requirements (subject to affordability % per the Multifamily Affordability Estimator).

Non-Traditional Ownership

The MHC is owned by a Non-Profit/Government entity or by Residents under a Cooperative regime.
Learn more about our Non-Traditional Ownership pricing incentive here.

Rural Census Tract

The MHC is located in a DTS-designated rural area and affordable to residents at or below 100 percent of Area Median Income (AMI).  Complete the Multifamily Affordability Estimator to determine eligibility.
Download the MHC Multifamily Affordability Estimator (MAE).
Our Duty to Serve Accomplishments
Financed 36,996 pads with tenant site lease protections
Launched tenant site lease protection and non-traditional ownership incentives
Financed 15,672 units of affordable housing in high-needs rural regions
Invested in 291 LIHTC properties in rural areas
Non-Traditional Ownership

Tenant Site Lease Protections
Contact a Manufactured Housing Lender
Our lenders play a critical role in making affordable housing possible for working families across the country.
Learn More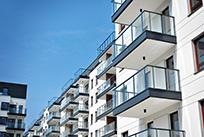 For more information contact the MHC Financing Team:
Michael Keeney, Senior Director, Credit Underwriting: [email protected]
William Stoker, Lead Associate, Duty to Serve: [email protected]
This icon represents Duty to Serve-eligible loan products, services, and markets.
Learn more about Duty to Serve.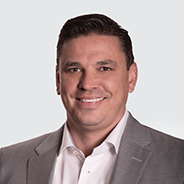 Michael Keeney
Multifamily Underwriting - Senior Director