What is all the buzz about The Loan We All Own?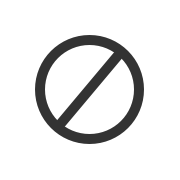 The Multifamily team is energized from seeing so many of you at the MBA's CREF18 Conference in San Diego last week. While at the conference, top of mind for us was meeting DUS lender partners and sharing our excitement about celebrating the 30th year of Fannie Mae's DUS platform with all of you. Thirty years is a significant milestone in this business, but we are not taking this time to stop and look back on all of our successes -- we're focused on building the DUS model for the future.
We believe the DUS model is the best Multifamily model. It is a business model that is based on shared risk and life of loan relationships -- a platform that empowers delegation and weathers any storm, one that puts customers in the center and provides tailor-made terms for you and your borrowers. That's quite a lot of super power. We've harnessed that power in The Loan We All Own campaign.
At the MBA CREF18 Conference we introduced our five top selling points of the DUS model as part of The Loan We All Own. In your day-to-day business activities you may not use every selling point with your customers, but you might find one or two that help you sell the DUS model value proposition. The one-pager featuring the five selling points is in a format that can be printed and shared - you can even hang it on your office wall!
So, what is all the buzz about? Why the bee? The bee and its colony, like The Loan We All Own, share three fundamental traits:
Risk and reward -- Anyone who has ever tried to gather honey from an active hive knows that you run the risk of getting stung. But through measured action and working together, the risk isn't so risky after all. Just like the DUS risk-sharing model.
Collaboration -- Each honeybee in a colony has a very specific role that is critical to the success and sustainability of the colony. Just like the life-of-loan business model.
Sense of Community -- Honeybees produce honey from nectar found in their region. And, their pollination activities are critical to the success of crops that grow near the colony and ultimately help feed the nation. Just like the success of DUS financing - in every market every day. The DUS platform continues to help build communities across the nation and play an integral role in housing America.
We hope you will catch the buzz with us and celebrate The Loan We All Own. We have a lot of fun details to share on the marketing front this year. We will be ramping up on social media, including some exciting recognition of DUS lenders leading up to the DUS Conference. We'll tell our story through video highlights of some recent mission-driven transactions, and we'll keep you posted on the work produced by our Originator, Underwriter, and Chief Asset Manager Subcommittees throughout the year.
Keep up with us by searching our hashtag, #LoanWeAllOwn. We think you'll like what you see. You may even see some of your own great work!
Regards,
Heather