Small Loans Are a Big Deal at Fannie Mae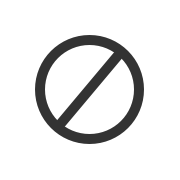 Financing small loans has always been an essential part of Fannie Mae's multifamily business. It is also a critical component to providing affordable, quality housing in the United States. Fannie Mae defines small multifamily rental properties as loans of $3 million or less nationwide and $5 million or less in high-cost markets like New York City and Los Angeles.
Experience and expertise you can rely on.
We have the experience, scale and expertise to deliver on these unique deals - and the commitment to keep delivering, year after year and deal after deal. As of Q2 2015, the small loans $22.4B portfolio represented approximately 57% of the total Multifamily portfolio by loan count, a significant measure of supporting affordable workforce rental housing. While other players have come and gone, or only recently entered the market, Fannie Mae has been financing small loans for almost 20 years, and has a dedicated, experienced team committed to this market.
Our platform and products evolve to meet your needs.
Two important factors differentiate Fannie Mae Multifamily from our competitors: our Delegated Underwriting and Servicing (DUS®) model, which encourages flexibility and certainty of execution, and our broad range of products, tailored to meet the needs of small loans borrowers.
Here are some of the product changes we've made recently to help our lenders provide their borrowers competitive, better loans:
increased delegation to our lenders for a more streamlined execution for borrowers;
launched declining prepayment options to provide borrowers more prepayment flexibility;
rolled out new adjustable rate features to provide borrowers multiple product offerings to meet their financing needs; and,
reduced our good faith deposit to lower borrower costs.
These changes make our small loans financing the best in the market and allow us to do more to expand affordability for families in urban areas and smaller markets alike.
We're your partner for the life of your loan.
Our unique model and flexible products mean that a borrower never has to work with a master servicer or a B-piece buyer. We believe in building long-term relationships, and we are with you over the life of every loan. As a result, Fannie Mae and our lender partners continue to provide liquidity, affordability, and stability to the small loans market every day, in every market.
For more information about how Fannie Mae can help you succeed in the small loans market, please don't hesitate to reach out.
Best,
Ann